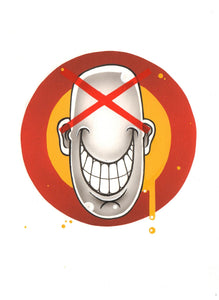 by Anthony Lewellen
$80.00
8" x 10"
Original Mixed Media.
Happy Thoughts Pop Up Fundraiser Exclusive.
80% of sales go to Erik Lundquist's Treatment Fund & The Cancer Support Center.
For more information on this product, please contact us at hello@allstarpresschicago.com
Click Here for Framing Options.
To view more by this artist click here.