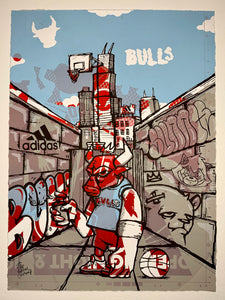 Designed by JC Rivera
$500.00
18" x 24"
One-Off Test Print Print on 100 lb. Cougar White Cover Stock with Hand Deckled Edges.
Signed and numbered by artist
"Reimagined" Exclusive
Printed by Fugscreens Studios.
For more information on this product, please contact us at hello@allstarpresschicago.com
Click Here for Framing Options.
To view more work by JC Rivera, click here.